Information and Support
Try this list of links for Pet Information from Medical to Medication, Behavior to Surgical, Loss of Pet support and more.
Cat Links Helping you and your cat have a healthier life together.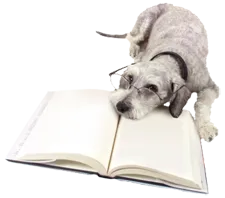 Dog Links Helping you and your dog have a healthier life span.
Links Helping you with the loss of your Pet.
Pet Loss Grief Support To help you with your pet loss.
Rainbow Bridge Rainbows Bridge is a virtual memorial for your departed animals.
Whether furry, feathered or scaled, all are welcome.
Western Farm Pet Crematory and CemeteryWe understand that many Pet lovers may not be familiar with the Pet burial and crematory industry. There is information included within this site that may help you to understand why pet crematories and cemeteries are a growing part of our culture and an essential option for pet owners who have lost a beloved pet.